This online tap class is a fun guide to teach beginner movers the fundamentals of tap dance. The courses include options for both the Intro learner and the beginner dancer. The Intro to Tap lessons is best for participants looking for a kickstarter to begin classes. The Beginner Tap lessons teaches participants basic tap movement and fun ways to create musicality with each step.


Tap dance has always been my love! The ability to be both dancer and musician gives me a voice when I don't have the words!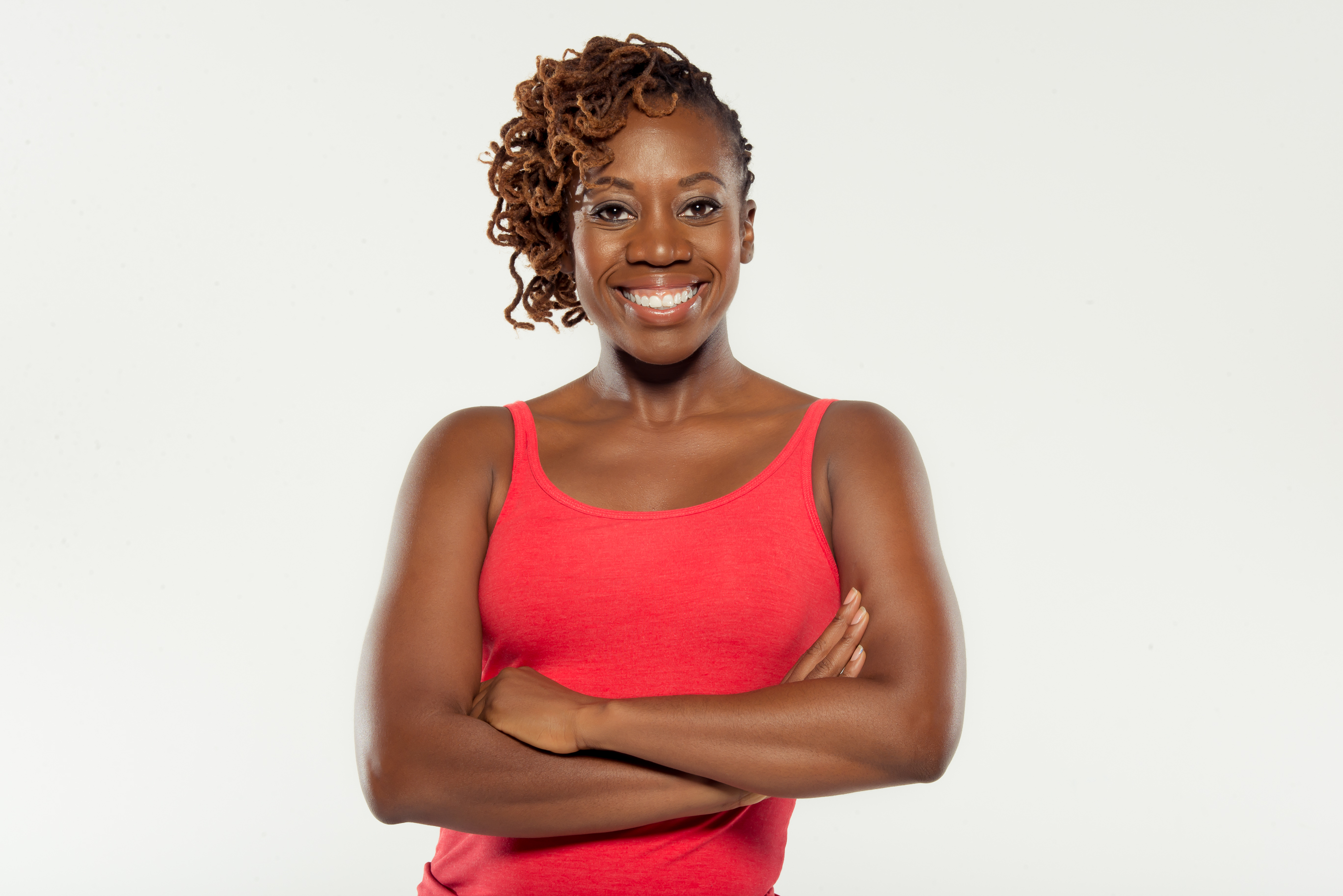 Performing Arts, Teaching Artist, and Author
Quynn Johnson, a graduate of Howard University in Washington, D.C., and native of Flint, Michigan, is an award-winning performing, teaching artist and author. She has toured as the tap soloist in the Tony Award-winning production After Midnight (NCL) and performed both nationally and internationally. Highlights include featured 2020 recipient of the Kennedy Center Local Dance Commissioning Project, soloist in the Washington Ballet production of The Great Gatsby, Cirque du Soleil's Mosaic production, the Festival Folclórico del Pacífico and in Buenaventura and Cali, Colombia and has toured Peru as part of the Festival Internacional de Cajón Peruano. Quynn is the co-creator of the D.C.-based percussive dance company SOLE Defined with Ryan Johnson.
A National Credential Residency Teaching Artist with Young Audiences and a Wolf Trap TA, in 2014 and 2017, she won the Individual Artist Award for Dance Choreography (MSAC). As a teaching artist, Quynn has reached over 9,500 youth from pre-k through 12th grade with assemblies, residencies, and workshops. Her arts-integrated residencies bridge tap dance with literacy, math, Social-Emotional Learning. In 2011, Quynn became a self-published author with her children's book, Lucky's Tap Dancing Feet.
Tap Course FAQ's
Q.) What do I need to take class?
A.) Tap shoes or comfortable shoes and clothing you can move in.
Q.) Is this course for children only?
A.) This course covers the ages ranges from 4.5yrs old to adult.
Q.) What does the class fee cover?
A.) The class fee includes a warm up lesson and a tap practice combination
Q.) Can I download the video?
A.) Each video is downloadable on the website. You may also access each lesson you've purchased anytime.